Tour de France to wyścig dla najlepszych rowerzystów na świecie. W trakcie całego wydarzenia o bezpieczeństwo zawodników dba sztab profesjonalistów. Jakie modyfikacje zastosowano w samochodach marki ŠKODA, by mogły one w pełni odpowiadać na potrzeby zespołów biorących udział w Tour de France i ułatwiać im wykonywanie swojej pracy?
W trakcie przygotowań do Tour de France holenderski importer samochodów marki ŠKODA prowadził rozmowy z członkami zespołu LottoNL-Jumbo. Wszystko po to, aby samochód drużyny, którego rolę pełni ŠKODA SUPERB SPORTLINE, był w pełni spersonalizowany i dostosowany do potrzeb zawodników. Podczas tegorocznego Tour de France zastosowane modyfikacje oraz liczne cyfrowe rozwiązania zwiększają bezpieczeństwo zarówno załogi, jak i kolarzy.
Jednym z udoskonaleń, które poprawia bezpieczeństwo w samochodzie, jest zamontowanie specjalnego uchwytu na części zamienne. Uchwyt znajduje się na tylnym siedzeniu, gdzie został umieszczony za pomocą systemu ISOFIX. Dzięki temu części zamienne i inne elementy roweru są stabilnie umocowane i nie przemieszczają się bezwładnie wewnątrz pojazdu.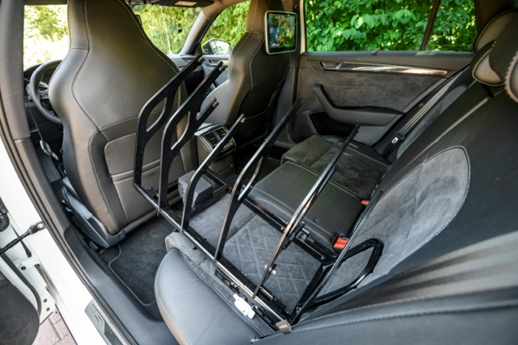 Dzięki wbudowanemu sprzętowi technicznemu, oprogramowaniu, monitorom i aplikacji, która wyświetla na głównym ekranie wszystkie niezbędne informacje o zawodnikach oraz przebiegu rywalizacji, luźne papiery unoszące się wewnątrz auta nie stanowią już problemu.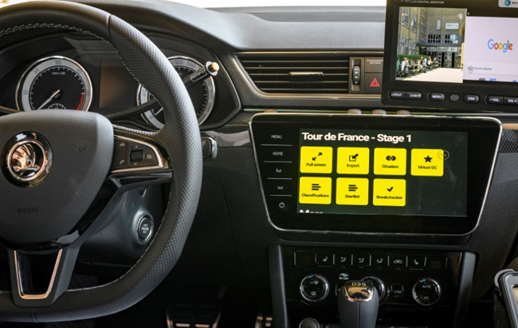 Lusterko wsteczne zostało podzielone na dwie części. Jedna z nich pełni klasyczną funkcję, druga natomiast działa jako wyświetlacz widoku z kamery, która zamontowana została na pokrywie bagażnika, w celu poprawienia widoczności kolarzy jadących za samochodem.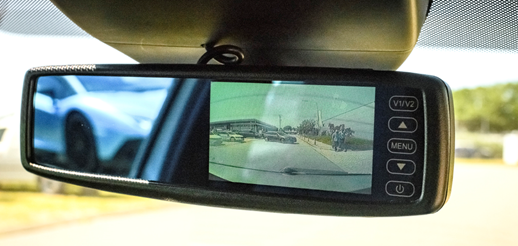 Wyświetlacz systemu infotainment informuje również kierownika i mechanika drużyny za każdym razem, gdy zawodnik próbuje skontaktować się z teamem za pośrednictwem radia. W sytuacji, gdy to zespół poruszający się samochodem chce połączyć się z rowerzystą,  wystarczy nacisnąć przycisk na kierownicy.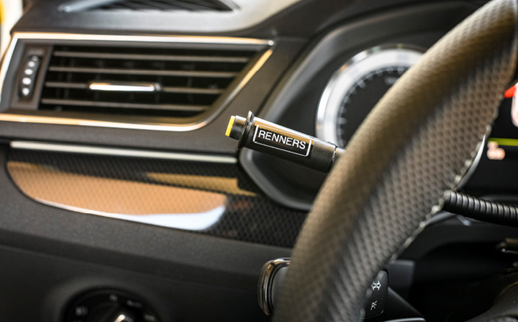 – Innowacyjność to nasz priorytet. To, że ŠKODZIE wspólnie z nami udało się, w tak szybkim czasie rozwinąć model SUPERB, pozwoliło kierownikom i mechanikom poświęcić się w pełni swoimi zadaniom – mówi Jan Boven z zespołu LottoNL-Jumbo.
ŠKODA, jako oficjalny partner, dostarcza na Tour de France, 250 samochodów. Oprócz modelu ŠKODA OCTAVIA flota obejmuje również SUV-y KAROQ i KODIAQ oraz ŠKODĘ SUPERB.